Asphalt Paving Contractor In Boulder CO

Asphalt driveways and other pavements consist of rock, gravel, and other materials held together by a binder. If water, UV rays, or chemicals get into the asphalt pavement, this binder comes apart, leading to the deterioration of the asphalt pavement. To prevent this from happening, a technique called sealcoating is used. For quality driveway sealing Boulder, CO, the asphalt experts at Blacktop Plus are the contractors you want for the job.
Sealcoats are liquid formulations that are made up of bitumen products, water, sand, and other additives. They can be applied using a brush, sprayer or a squeegee. Sealcoat cost pennies per square foot and help prevent damage that may cause thousands of dollars to repair.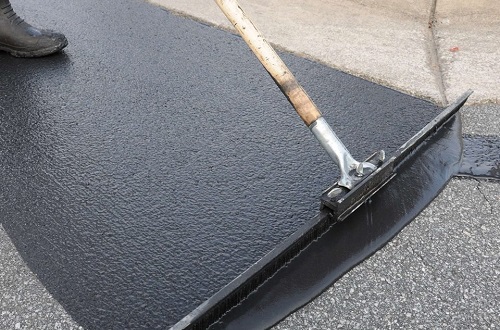 The sealcoating process begins with the cleaning of the asphalt pavement. Moisture, dirt, grime, dust, and other particles are removed. To prevent them from seeping into the new sealant, chemicals and oils are primed. If there are any, damages such as cracks and holes, are repaired. Sealants are then applied carefully to the surface depending on your requirements and the amount of traffic. Finally, we make sure you are completely satisfied with the work done. Blacktop Plus uses high-quality sealing materials and techniques that have proven to protect the asphalt investment of our customers.
Sealcoat Your Asphalt Driveway In Boulder CO Today
Blacktop Plus is the leading provider of asphalt services for homeowners and businesses in Boulder, CO and nearby areas. Customers enjoy high-quality service, reasonable prices and effective communication from start to finish. Need a sealcoating project only the best can handle? Contact us today at 303-957-2824 to get a free assessment and estimate.